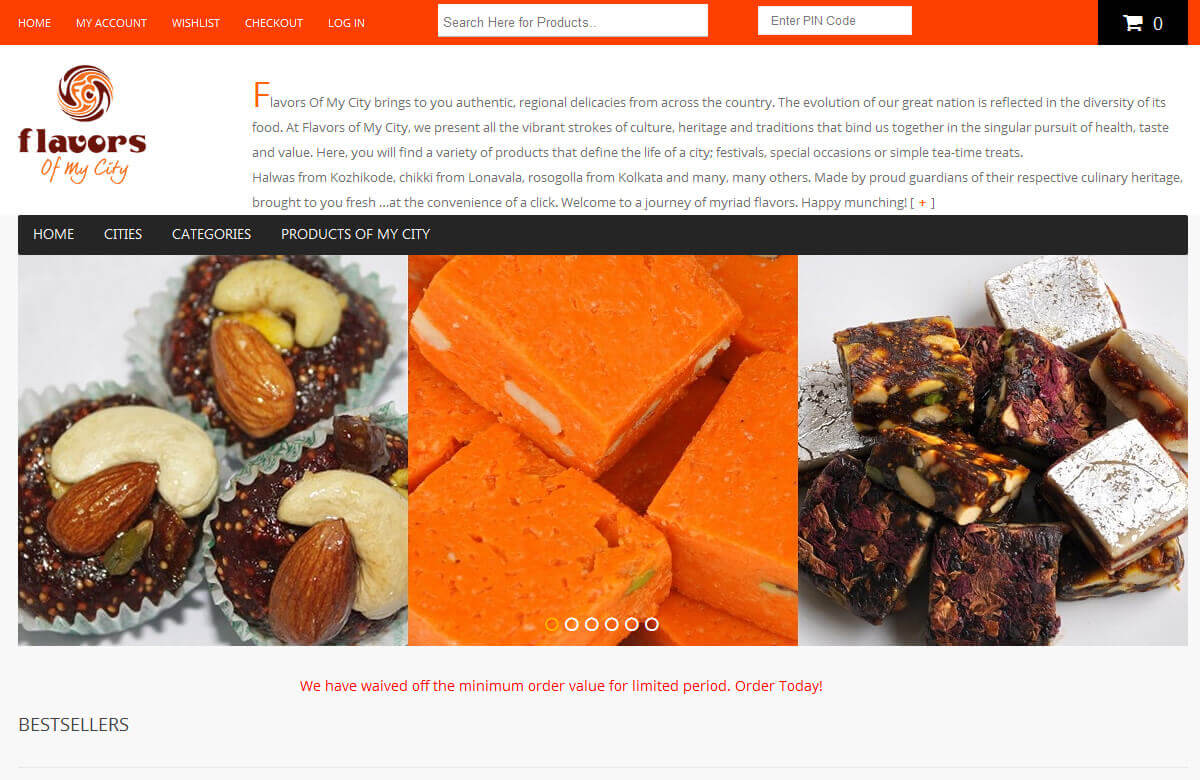 PROJECT DESCRIPTION
Flavors of my city is an eCommerce website where customers can purchase food and snacks.
The information like Product, Stock,  and Customer are updated from the SAP system. An automatic scheduled product upload is implemented on this website.
The website has a guest checkout option where the customer can purchase the product without entering a password. A reward point system is implemented for building the loyalty of customers.
Customers can check their product availability in their location through zip codes.
Features Implemented in Flavors Of My City
Responsive theme Integration
Theme customization
Blog has been implemented for SEO
Product Rating and Review Management
Product Label, Stickers Implementation in product pages
Implemented Customer Loyalty and Reward Point feature
Implemented product availability check based on Zip code
Integrated SMS Gateway
Testimonial Management
Push New Order details to ERP using Web services
Scheduled Automatic Product upload
AWS Setup & Deployment
Website Development

100%

100%