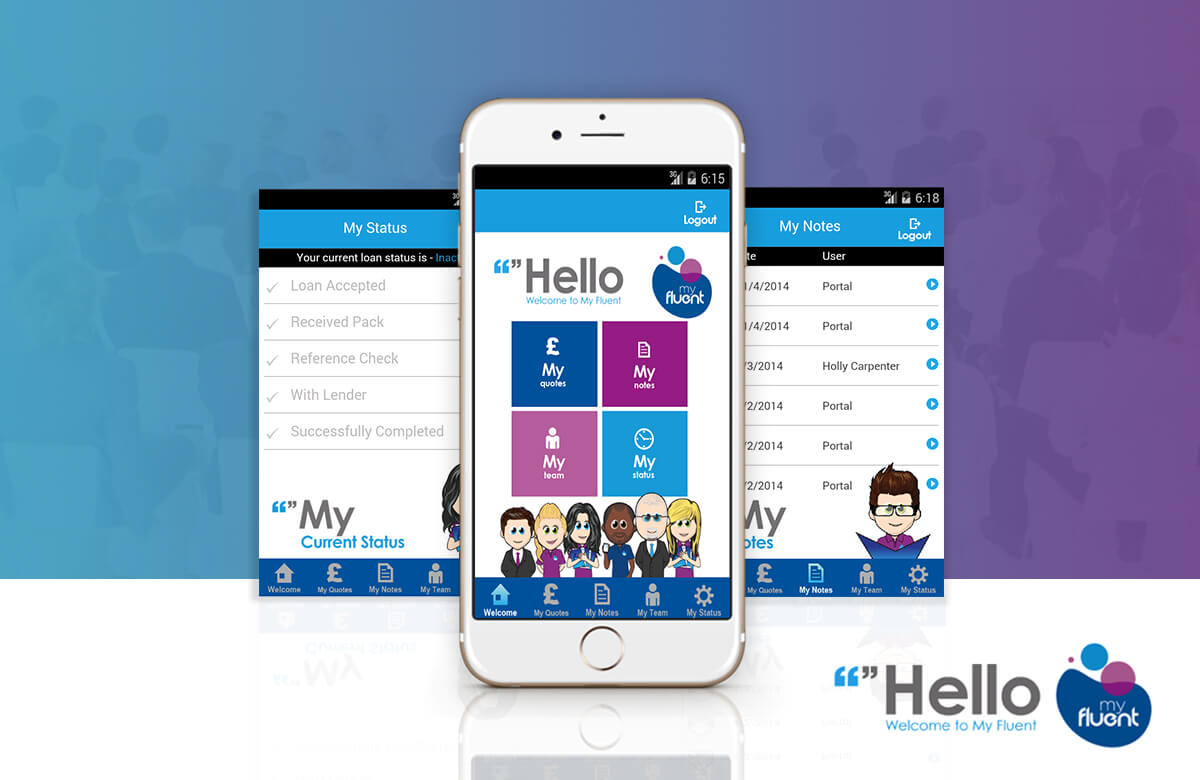 PROJECT DESCRIPTION
eGrove Systems developed a Mobile app for a Fluent Money App, It is a loan management mobile application developed for customers in UK. eGrove Systems provided solution for Payment Gateway and Urban Airship – Mobile Customer Engagement integration into the app.
TECHNOLOGIES USED
C, Android Java, SQLite, Urban Airship API, REST
CLIENT BACKGROUND
Fluent Money are the UK's favourite finance broker. Their directors have over 70 years' combined experience in the finance industry and that experience has been used to get you access to the products you want, as quickly as possible.
INDUSTRY
Banking & Finance
Mobile Customer Engagement