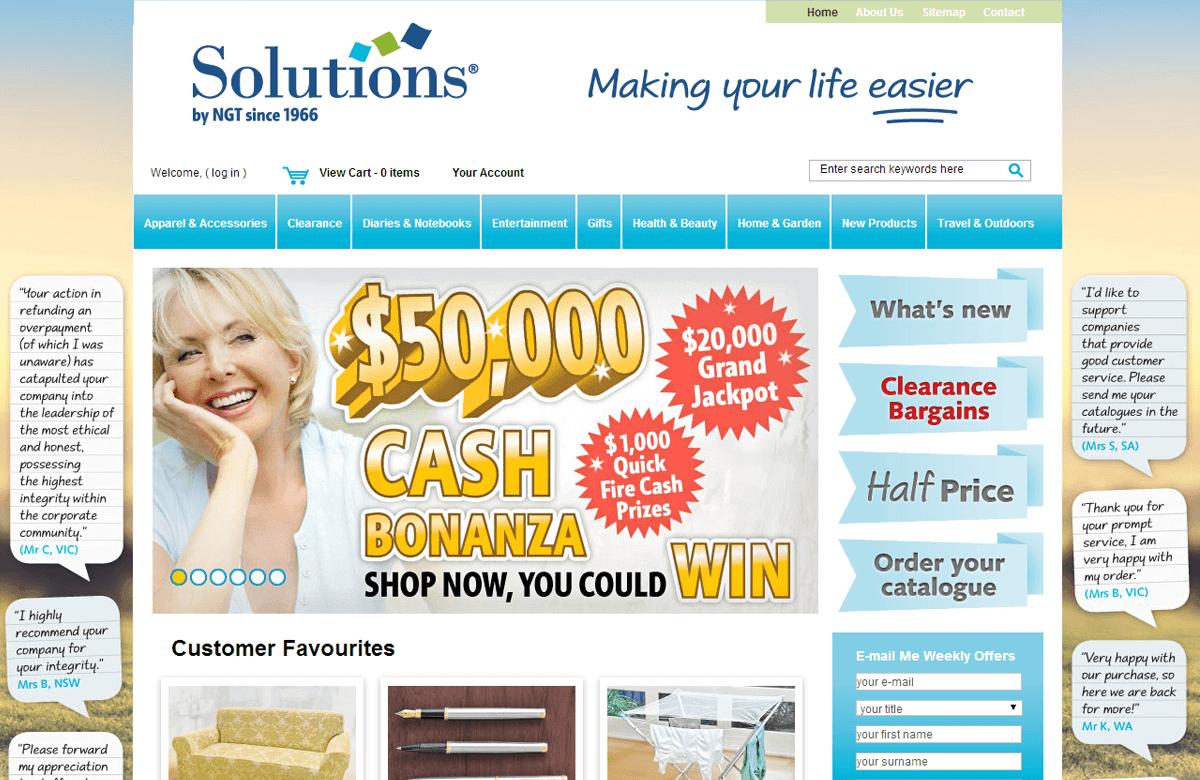 PROJECT DESCRIPTION
ShopSolutions.com.au is an eCommerce website developed using Open Source eCommerce Software eCommerce software. The registered user can purchase products like Apparel & Accessories, Clearance Sale, Diaries & Notebooks, Entertainments, Gifts, Health and Beauty products etc.,
User can view the product listings under different categories such as offers for new products, top sellers, suppliers, manufacturers, specials, etc. The registered user can receive weekly offers to their email address through newsletter subscription. User can subscribe or unsubscribe newsletter by registering their email address with the site.
User can complete the shopping cart by using PayPal and eWay Payment Gateway. The user can also apply discount coupons with customized rules for multi-buy discounts such as 'Buy 2 and Save x amount'. This will apply discount automatically and calculates in a new line at the bottom of the shopping cart list.
Features Implemented in Shop Solutions
Implemented Custom Open Source eCommerce Software Theme
Integrated eWay Payment gateway
Customized Discount or Promotional for customer purchases
Different Blocks and widgets for New arrivals, Clearance sale, Top sellers, etc.,
Website Development

95%

95%

Custom Module Development

93%

93%

eWay Payment Gateway

99%

99%